This week I'm sharing my favorite accessories, pieces that can be paired with a variety of outfits and styles. Last weekend I purchased the aviators from Lauren Conrad's Kohl's line-- she has some really cute items and Kohl's has amazing sales-- these were $15.99 + I had a $5 off coupon and a 30% off coupon-- SCORE! Since receiving it several weeks ago, I have been wearing the mark. watch almost everyday-- I love the contrasting black and gold links, and the face style is very similar to the more expensive options of Michael Kors.... would you believe I paid under $30 for it?
I have featured the Panama hat before in another
favorites post
and I'm also always seeing it on one of my favorite blogs,
Stephanie Sterjovski
-- I'm thinking it's about time I actually buy it-- the hat is just so cute, ! I'm also loving this simple, basic bar bracelet from Kate Spade Saturday... another must-have for my jewelry box!
Perfect Timing Watch, mark.
|
J. Crew Panama Hat
|
LC Lauren Conrad Point Loma Aviator Sunglasses, Kohl's
|
Kate Spade Saturday Skinny Rectangle Bracelet
What accessories have you been obsessed with lately?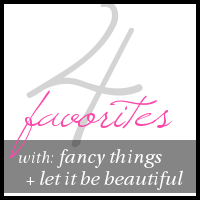 Labels: favorites, Four Favorites, gold, hat, jewelry, Kate Spade, Lauren Conrad, must-haves, summer style, sunglasses, watch, wish list